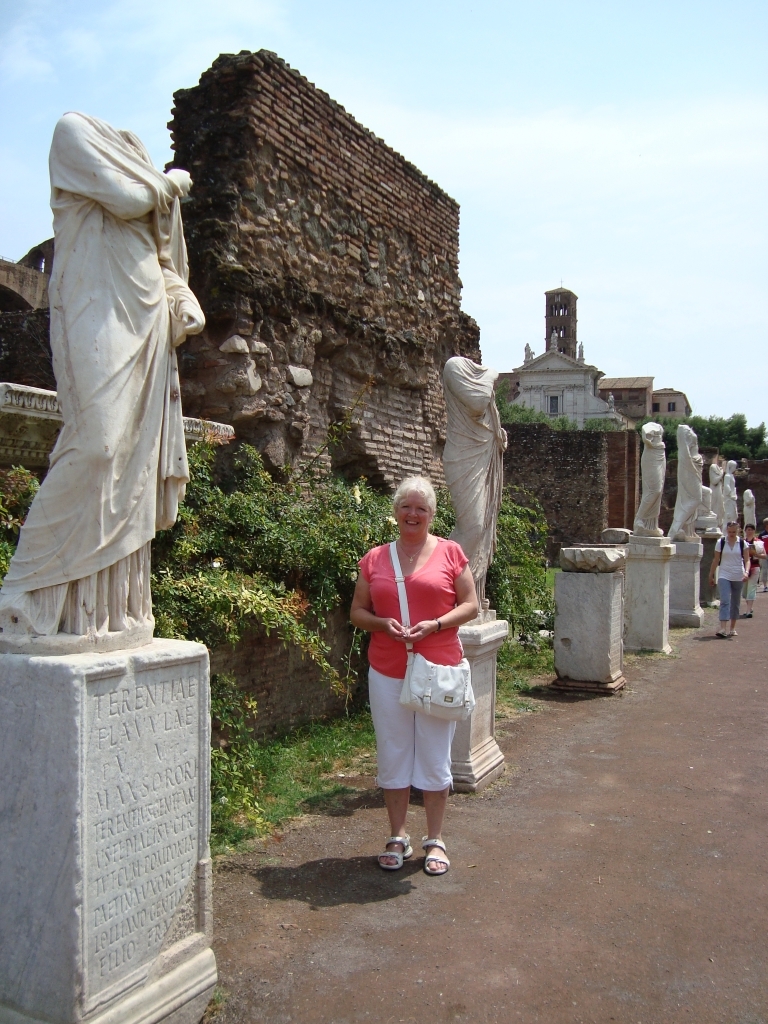 Travel Guide for Rome - What I WISH I had known before I got there!
In July 2011 I had to go to Tarquinia and Rome in Italy to do some field research on the Etruscans, Vesta and the origins of Christianity in Solar worship. Alright, July is not the best time to go, but the flight was cheap and that's when I was free.
I thought I had sorted everything out before I got there, ....but no! This is some of the stuff I learned the hard way - you might find it useful if you get claustrophobic and have dietry requirements......like me...
Where to Stay in Rome
The guide books will tell it's best to be in the centre of Rome so you have easy access to all the tourist attractions. BUT Rome is crowded and claustrophobic in places. Unless you can afford to pay hundreds of euros per night, you will have to accept very cramped bedrooms in old 18th century apartment blocks. Often the hotels don't take up the whole building, so you can find them on just one floor for instance.
In that case the communal staircase and the outside of the building can be a bit decrepit. The one I stayed in for the first night was clean, and the English speaking owner couldn't do enough… BUT the dark wood timbered ceiling, the tiny window which opened straight onto the back of another building and the small room will set off claustrophobia if you suffer from it. I had a panic attack in the night after waking up in stifling conditions - I felt like I had been walled up in a coffin! However the room was only £70 (Euros 70) for a twin, so it's cheap enough if you can bear it.
However, I couldn't bear it, so I checked out and got on a train to another hotel near the airport in the small town of Ciampino. (Only a few miles outside Rome, but it makes a huge difference to comfort!) This was the same price at £75 for a twin room for the night, but what a difference in size.
Much more room – even a wardrobe, a dressing table and a place to put your suitcase – bliss! There was a decent size window with an urban view and the aircon worked well. It was called the Hotel Louis and it is on Via Monte Grappa, Ciampino. Phone 0039 067918095 from England. Very friendly chap who spends his time gaming on a laptop is always at reception.
I would seriously consider this as an option because it is lovely to escape the tourists and overpricing in the city. A meal for 2 with a bottle of wine in an average restaurant – nothing special – cost £78 in Rome. (It should have been £68 but they added up the bill wrongly in their favour and I didn't notice until the next morning. You will get ripped off if you don't watch it.)
However, out in the sticks in Ciampino I found a Chinese which charged £4 for a main course and £6 for a bottle of wine. Cheaper than Tamworth! And a meal in a nice Italian restaurant which was family run came to £34 for the same experience as the one in Rome – literally half the price.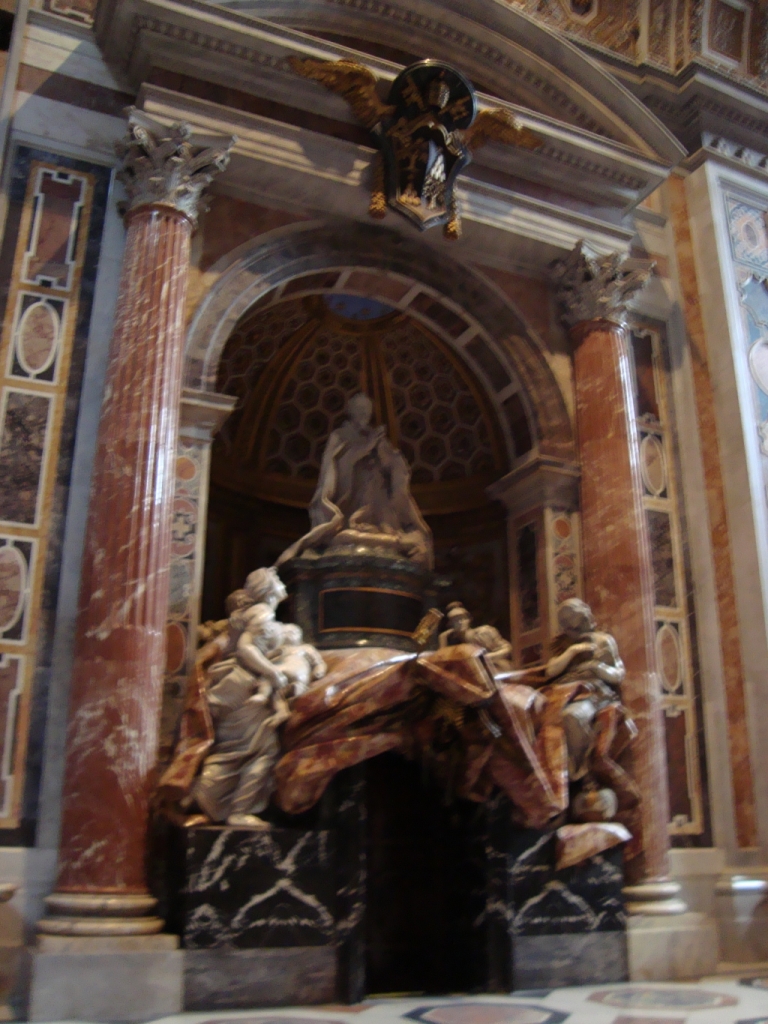 Travelling into Rome
To get into Rome from Ciampino, you simply take the overland train from the small train station which is a short walk from the hotel. Cost £2.60 one way. The train takes you to the Termini station in Rome which is a bit like Euston and just as inviting. The only problem with this is getting the train back to Ciampino after a days sight seeing, since it is not obvious which train you should get on!
Look for trains with these final destinations - Albano, Frosinone, Velletri, or Frascati (check that, I might have spelt it wrong!). Just like Euston, there is a main departures board to watch; then go to the platform indicated and check the stopping places on the big timetable there. Surprisingly that worked and the train did as it said.
Further things to watch for!
Use the self serve ticket machines – there is the longest queue ever at the ticket office otherwise and the staff go very slowly indeed. I used them the first time and was given the wrong destination information by the snail on the other side of the counter – be self sufficient, it's not hard - honest!
The self serve machines speak English except for the very first window, when you should just touch the first large left-hand option box. After that, it's easy if you press on the Union Jack flag to get everything in English. You'll need change.
Even after you have bought your ticket, you still have to get it stamped by the yellow box type machine at the beginning of the platform. Supposedly a big fine if you don't, BUT no one checked a single ticket the whole time I was there.
What to See in Rome
The guide books all encourage `strolling` here and `strolling` there. OMG… in your dreams. It's tough to walk around because of the stress of crossing roads and finding street names. You have your head in a map for most of it. Also, you could `stroll` your way to a particular site and it's just not that great when you get there. I went the first week in July - the crowds were awful.
I suggest the open top city tour buses – the ruins look just as interesting from up there, believe me. Certainly those with limited mobility and the elderly will find it difficult, you really do have to be physically very fit to get around. I wouldn't take a child – they would hate it.
Taxis
I did risk a taxi twice and it turned out ok. One fare was £12 and another was £20. Both crossed the city and were worth it. But an English lady we met did not have the same luck. She was taken for a long detour and charged £35. I recommend having the map out and reading the street names out as you pass them, then the driver thinks you know where you are going.
Eating in Rome
They have this home made ice cream called gelato which is nice. For the first few times anyway. After that, if you are not used to a lot of sugar then you are out of luck, since the Romans appear to have a sweet tooth. If you like cheese and tomato sandwiches, pasta and pizza, you are going to love it. However there is little else available, so if you have a wheat intolerance you are seriously going to struggle to eat. There is a couple of Spa supermarkets, but even these are expensive. Take your own food!
Alison Chester-Lambert, July 2011