On Friday 29th April, Prince William married Catherine Middleton and they became the Duke and Duchess of Cambridge. Catherine's birth time is unknown, but it is perfectly retrievable by using the asteroid Juno. Since Juno is active in the charts of most brides, and the asteroid was making no close aspect to any of Catherine's close personal planets, it was a simple matter to deduce that Juno must have been conjunct her Midheaven on that day. Her marraige in front of the world says it all really.
This puts the time of birth of Catherine Middleton at 03.51am on the 9th January 1982 with a MC of 14 degrees of Virgo and an ASC of 22 degrees of Scorpio.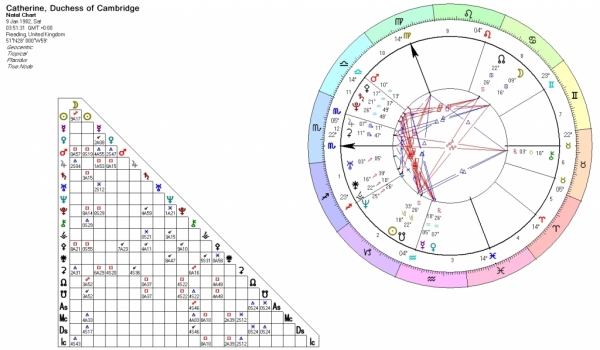 Strangely, when the Royal Baby was born on the 22nd of July 2013, it was at 16.24 in London, giving the baby a MC at 20 degrees Virgo and an ASC of 27 Scorpio.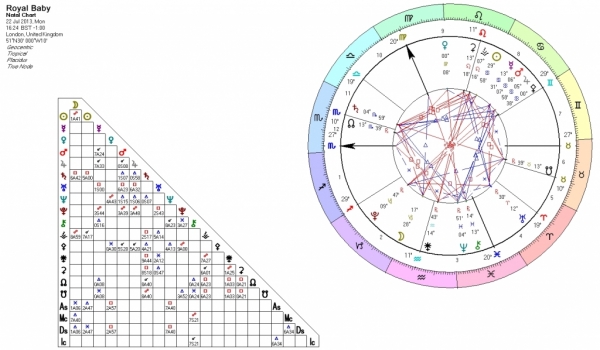 Since mothers and babies often share important chart points like this, it does add even more evidence to the rectified time of 03.51am for the chart of the Duchess.